Many Pakistani men originating from the Punjab region have settled in England, and there they have made their communities. You can find a lot of Pakistani people in London specifically. For that reason, many people have opened up desi eateries to serve their brothers the taste of their motherland and keep the memories of their mother's kitchen alive for the rest of their lives.
In recent years, many of the new eateries have women entrepreneurs behind them who run their businesses successfully and make sure to give you the taste you have been craving for. The restaurants serve sizzling hot grills and BBQ platters and kebabs and also have a variety of curry options to choose from. Although there are so many good desi food restaurants now opened up in London but following are some of the best restaurants among Londoners.
Aladin Kebabish
Lahori Nihari London
Karachi Cuisine
Original Lahore Restaurant
Masala Wala Café
Namak Mandi
Tayyabs
Needo Grill
Taste of Pakistan and Take Away
Spice Village Tooting
Aladin Kebabish
The name of this restaurant gives Arabian Night vibes, but in reality, it is a deep-rooted Pakistani restaurant that uses authentic Pakistani Tarka and masalas. The most popular item in this restaurant is Haleem. It is a very complicated dish. If the portions and the cooking method are not correct, the results would not be tasty. It requires a lot of effort to prepare this dish. Hours of pounding are required to mix everything to get the desired outcome.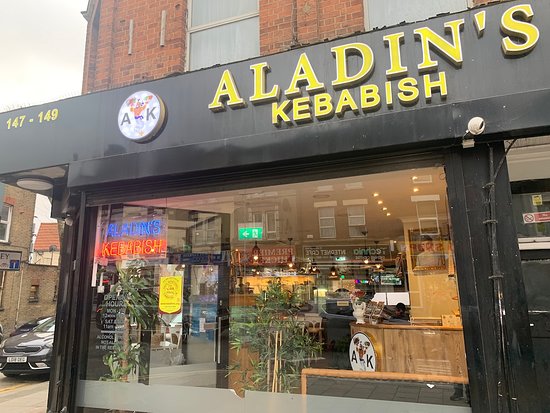 Another star dish of this restaurant is nihari. They are providing one of the finest quality nihari in London, by using old and authentic techniques of preparation. Other menu items include kebabs and BBQ platters with different types of bread to choose from.
| | |
| --- | --- |
| Location | 147-149 W Hendon Broadway, Hendon, London NW9 7EA, UK |
| Contact Details | 020 8203 9777 |
| Website handle | aladinkebabish.co.uk |
Lahori Nihari London
This restaurant provides a variety of dishes. They not only provide the typical desi dishes that are available in most restaurants instead, but their focus is also on comfort food, which is rare to be found in most restaurants. Some of the dishes they prepare include bhindi gosht, aloo keema, and daal chawal. These dishes are rare to be found in any restaurant. However, they also specialize in Nihari, Quorma, Mutton Kuna, etc. Many families visit this restaurant on Friday after the Jumma prayer, and this restaurant is mostly packed on Fridays.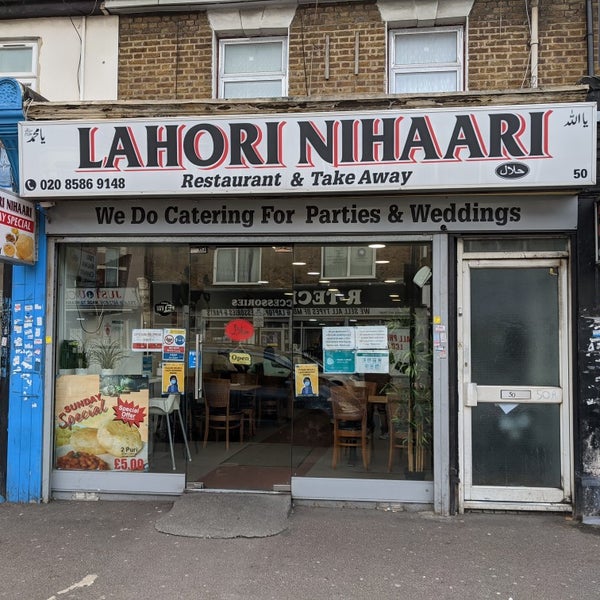 | | |
| --- | --- |
| Location | 50 Plashet Grove, Upton Park, London E6 1AE, UK |
| Contact Details |  020 8586 9148 |
Karachi Cuisine
Karachi Cuisine is one of the most famous eatery places in London. It is well-known for its chefs. The restaurant takes pride that all the chefs are from Karachi, and their food has an authentic Karachi touch to it. It is one of the renowned Pakistani restaurants in London that serves two special dishes of Desi cuisine which are kat-a-kat and brain masala.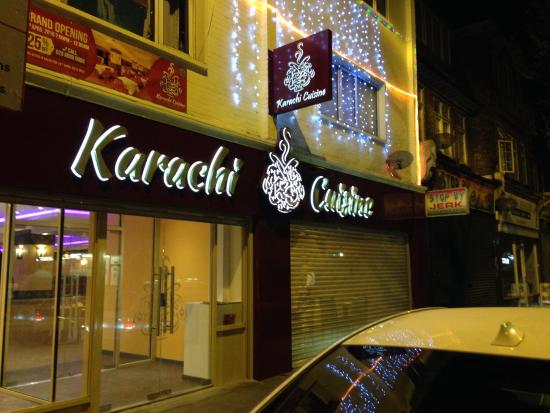 Both dishes showcase the authenticity of Desi food. Aside from these two dishes other authentic Karachi-based dishes on the menu include biryani, qorma, nihari, and Haleem with a variety of assorted bread. This restaurant satisfies the cravings of the people hailing from Karachi and serves them the authentic and flavourful food of Karachi. The food of Karachi is known for its unique flavors, and that's the main motto of this restaurant to provide its customers with authentic Karachi food.
| | |
| --- | --- |
| Location | 1113-1115 London Rd, Norbury, London SW16 4XD, UK |
| Contact Details | 020 8689 6868 |
| Website handle | karachicuisine.com |
Original Lahore Restaurant
This restaurant is most famous for its tikka and BBQ platter. The lamb chops of this restaurant are not only famous among the locals but also the cricketers from India and Pakistan seem to enjoy the lamb chop platter of this restaurant. Whenever there is a cricket match going on on the Lord's ground, the legends of the Indian and Pakistani cricket teams stop by the restaurant and enjoy a delicious meal.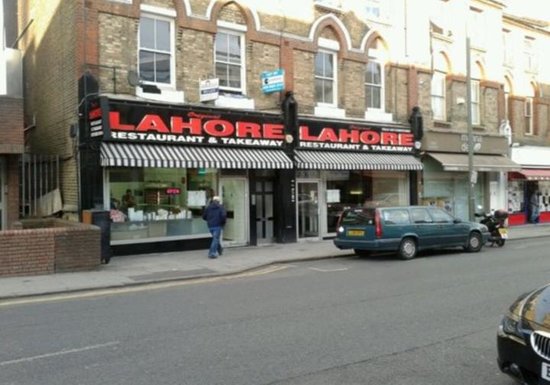 Other than this the nihari and paya are also available, but they are only available on the weekends. The restaurant always stays crowded even during unusual meal hours. Another famous dish of this restaurant is meatballs. The gravy of the meatballs is just mouth-watering.
| | |
| --- | --- |
| Location: | 2-4 Gateforth St, Marylebone, London NW8 8EH, UK |
| Contact Details: | 020 7723 0808 |
| Website handle: | originallahore.com |
Masala Wala Café
This restaurant is run by a mother and a daughter, Nabeela Muqadiss and Saima Thompson. The restaurant was established in 2015. Masala Wala café's main focus is Punjabi Cuisine. They are eager in promoting the authenticity and simplicity of Punjabi Cuisine. The menu changes every month, and other than serving meat platters the restaurant also focuses on vegetarian and vegan dishes so that everyone can visit the restaurant and enjoy the aromatic and delicious cuisines that are served there.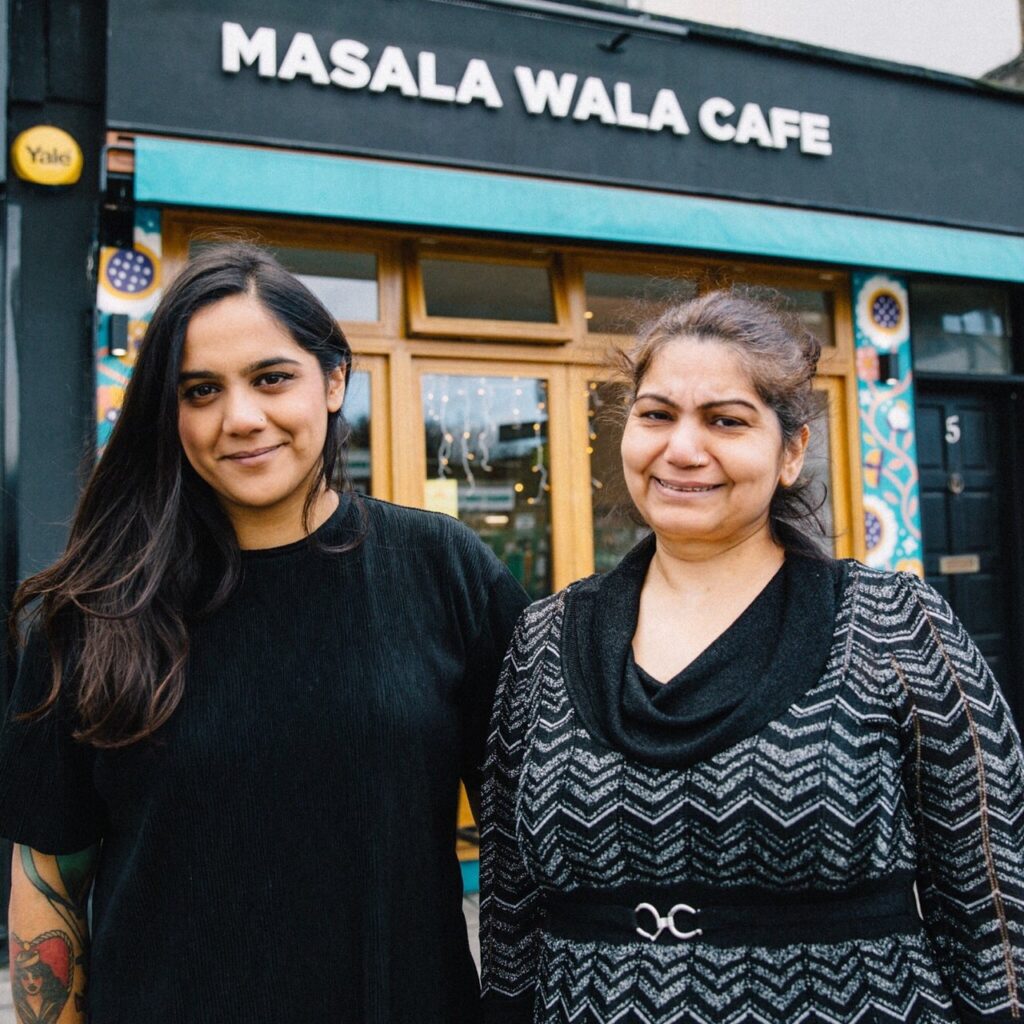 Some of the famous vegetarian dishes of the restaurant include kaddu Channa, saag shakarkandi, and gobi aloo. The restaurant claims to be providing food that will give you flashbacks about your home country and the taste of your mother's food in the old kitchen. All the food served here is made with great precision and marks a place in the customer's heart.
| | |
| --- | --- |
| Location: | 5 Brockley Cross, London SE4 2AB, UK |
| Contact Details | 020 3659 4055 |
| Website handle | maslawalacafe.co.uk |
Namak Mandi
Namak Mandi is one of the most famous restaurants in London because of serving authentic Pashtun cuisines. Pashtun cuisine is heavily influenced by Afghan Cuisine and is somewhat similar. Pashtun cuisine has a very mild flavor to it. They do not overpower the food with extra spices like in Punjabi cuisine.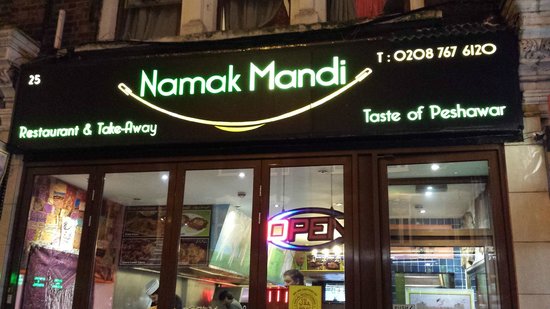 Chapli Kebabs is the specialty of Pashtun cuisine, and namak mandi is best at it. The chapli kebabs are soft on the inside and crispy on the outside. The lamb karahi is cooked in mild spices, tomatoes, coriander seeds, ginger, and garlic. Another special dish of this restaurant is Kabuli pulao. Everything has a perfect taste to it.
| | |
| --- | --- |
| Location | 25 Upper Tooting Rd, Tooting, London SW17 7TS, UK |
| Contact Details | 020 8767 6120 |
Tayyabs
Tayyabas originated in 1972, and since then it has gained much popularity because of serving the authentic taste of Punjabi cuisine. You will always find this place crowded. The specialty of this place is Chicken Tikka and Keema Naan served with Chilled Mango Lassi. Aside from savory dishes they also serve some authentic Pakistani desserts such as kheer, also known as rice pudding. This place is always packed and noisy. So, it is better to book a spot beforehand to enjoy the meal there.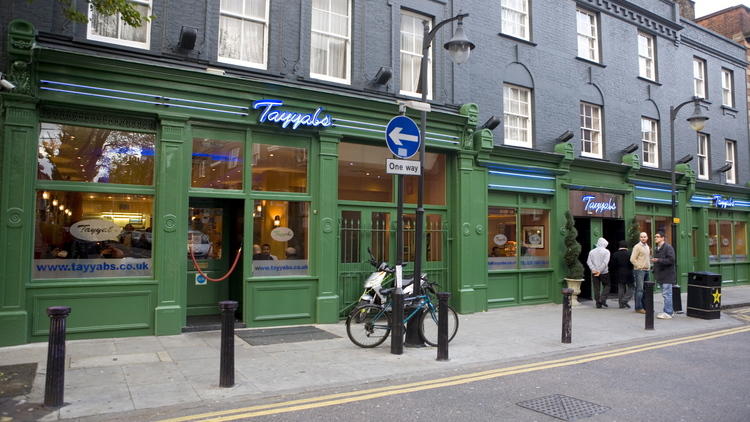 | | |
| --- | --- |
| Location | 83 -89 Field gate St, Whitechapel, London E1 1JU, UK |
| Contact details | 020 7247 9543 |
| Website details | Tayyabs.co.uk |
Needo Grill
As the name suggests, the restaurant specializes in grilled stuff. The most popular dishes of this restaurant include lamb chops, chapli kebabs, chicken tikka platters, and many other grilled varieties of chicken and lamb. The meat is so tender and flavourful in taste. The most famous and delicious vegetarian dish in this restaurant is shahi paneer. The buttery gravy is sweet and rich in flavor. The paneer is so soft that it melts in the mouth.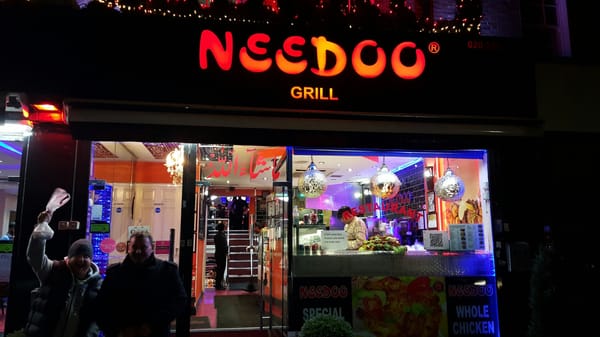 | | |
| --- | --- |
| Location | 87 New Rd, Whitechapel, London E1 1HH, UK |
| Contact details | 020 7247 0648 |
| Website Handle | needogrill.co.uk |
Taste of Pakistan and take away
The name of the restaurant is a bit misleading. This restaurant represents the northwest region cuisine of the country. The most popular dishes of this restaurant include chapli kebab, charsi karahi, and tender lamb pieces made in mild spices and tomatoes. The owner of the place suggests ordering mild spice instead of extra spicy because it will ruin the flavor of the meat. It serves one of the best Pashtun cuisines in London. The chef knows the art of making the meat flavourful. In this restaurant, you would not find a variety of vegetarian food.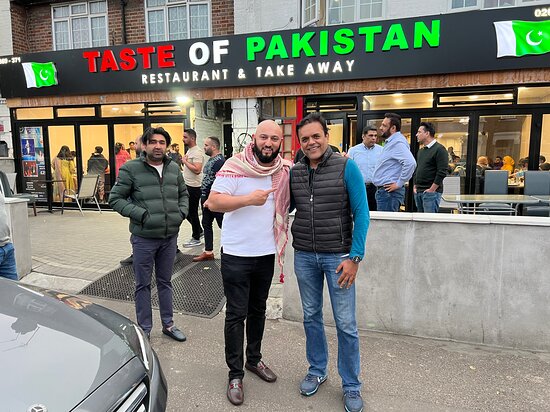 | | |
| --- | --- |
| Location | 369 Hanworth Rd, Hounslow TW4 5LF, UK |
| Contact details | 020 8572 1298 |
Spice Village Tooting
Spice Village tooting is another very famous restaurant in London. The most famous dish in the restaurant is masala fish. It is marinated in gram flour and spices, and then deep fried and served with lemon and lime. Aside from this, another popular dish among the locals is Daal Gosht. The restaurant gives off the vibe of a South Asian wedding hall, where the feast is more important than the ambiance.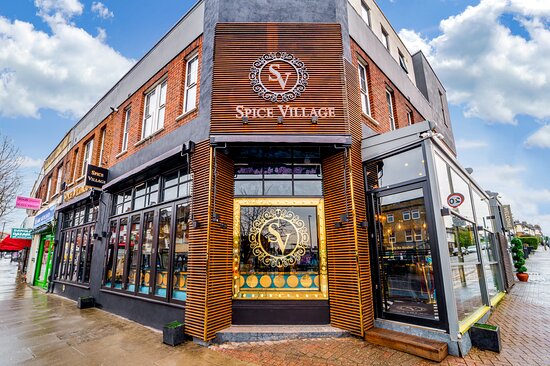 | | |
| --- | --- |
| Location | 32-36 Upper Tooting Rd, Tooting, London SW17 7PD, UK |
| Contact Details | 020 8672 0710 |
| Website handle | spicevillage.co.uk |
Conclusion
A large community of Pakistani and Indian-origin people has settled in England. Therefore, it is easy to find Pakistani restaurants and halal food there. Most of these restaurants have maintained the authenticity of desi food and have not created a fusion of continental and desi food, but you can also find many restaurants that have experimented with desi food and created a fusion to attract the British and new generations of Asian British.