In 1947, India occupied Ladakh; the past of Jammu and Kashmir in the past. It is the topic of dispute between India, China and Pakistan. In the east of Ladakh is Chinese Tibet Autonomous Region, to the south Indian state Himachal Pradesh, to the west side Indian occupied Jammu and Kashmir and Gilgit Baltistan and in the southwestern corner, it has Xinjiang across the Karakoram Pass in the far north.
Ladakh is historically close to Tibet ruled by the local dynasties which are connected to Tibet.
Ladakh did not belong to India until the 19th century. In 1834, Sikh Zorawar Singh occupied Ladakh. After the defeat of Sikhs, the Jammu and Kashmir state was established under British.
Population and Religion in Ladakh
According to 2011 Ladakh has About 300,000 population and is of Tibetan origin. People of Ladakh speak Ladakhi, a group of Tibetan languages or dialects called Balti in Baltistan and Bhoti in Ladakh. Another language people speak is Zangskari. There are an equal number of Buddhists and Muslims mainly Shias. Currently, the number of Buddhists decreasing.
History of Conflicts Between China and India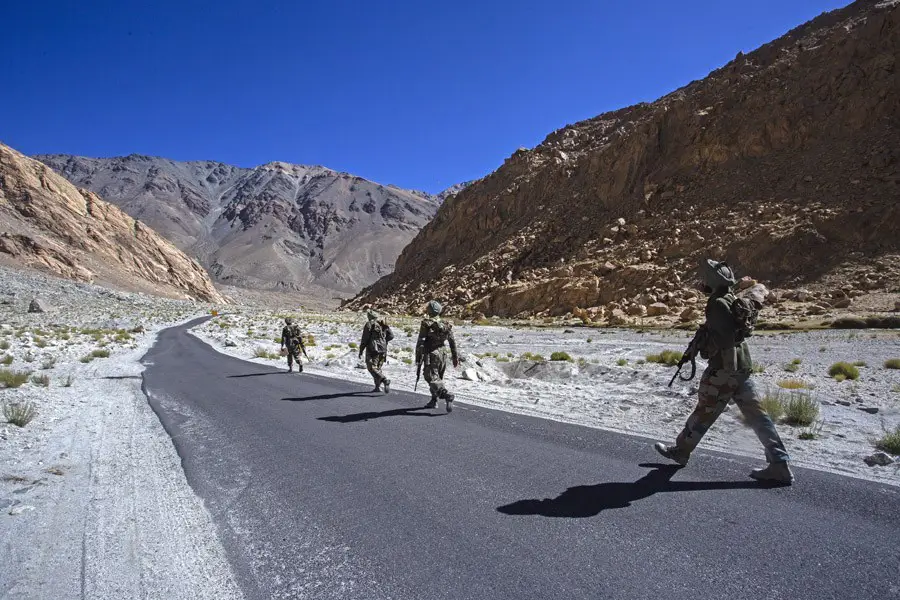 There is a history of standoffs between China and India. There was a limited war in 1962, in 1967 the clashes of Nathu La and Cho La, in 1975 Daulat killing, in 1987 Sino-India skirmish, in 2013 Daulat Beg Oldi incident and in 2017 Doklam military standoff. The India China dispute over Ladakh both sides claims the same territory. In May 2020 the first conflict started. 20 men died including Indian Army colonel in the June 16th clash.
Did Chinese Military really cross the Line of Actual Control (LAC) and India tried to expel them?
However, Indian Prime Minister said: Chinese are not in Indian land and on the other hand, he said the Indian Army taught a lesson in Chinese. Indians also claimed of killed or wounded around 40 Chinese. It shows the conflict had occurred at LAC.
Ajai Shukla, an Indian defence analyst said: "The government of Indian Prime Minister Narendra Modi prides itself on toughness in matters of national security. After dozens of Indian soldiers were killed last year by a terrorist group based in Pakistan, the government launched a retaliatory cross-border airstrike. Now India decides how it will respond to the clash with China."
According to the newspaper report: "Chinese troops have crossed several kilometres into the territory that Indian claims at multiple points in Ladakh. In particular, they have occupied an area in the Galwan River valley that overlooks a strategically crucial road for India."
What is the Lesson Drawn?
It is the belief of some Indian analysis "no conceivable solution to this problem." However, there is some lesson about this ongoing China India dispute.
• Lack of dealing with the Indian government over the issue
• Indian military inferiority to win the recent war with China
• Nationalistic sentiments
• Territorial issue must be solved at all cost
Conclusion
Multiple borders had happened between India and China but now Modi's Government distracting the people and media from India's domestic issue by blowing the dispute of Ladakh. India should not take the risk as they took in 1962 as an adventure.