As it appears, Lahore Capital City Police Officer (CCPO) Umar Sheikh continues to land in hot water after the Lahore motorway incident. A sub-inspector of the Punjab police on Thursday resigned from his post alleging that the CCPO abused him in a meeting.
Many officers in the Lahore police are upset about the hostile and unacceptable conduct of newly appointed chief Umar Sheikh. The police force panicked when the CCPO had some officials arrested. He put them behind the bars while bypassing the departmental procedure.
Not only that but he also allegedly used 'improper words' against senior officers in several formal and informal meetings. Sub-inspector Fahad Iftikhar Virk stated in his two-line resignation letter that he is unable to serve in the police department any more.
Rapist sympathiser @CcpoLahore apparently abused fahad and his family for talking in English. Ccpo who has still not given reason to Lahore High court and IG punjab why he blamed the rape victim carries on with his filth. Shameful. @OfficialDPRPP #WeStandWithFahad pic.twitter.com/yJNQuwy8nO

— Hassaan Niazi (@HniaziISF) September 24, 2020
Virk told a publication that when he was answering a question in a meeting chaired by the CCPO on September 22, Sheikh called him khotay kay bachay (son of a donkey). He said he felt deeply insulted and immediately handed in his resignation after that episode.
"The CCPO asked me a question that I answered. While I was replying, he interrupted and dubbed me 'khotay kay bacha,'. He said that he was asking me something but was getting an answer to something else," Virk stated.
Scolded for replying in English?
According to the details, Virk used some words of the English language over which the CCPO lost his temper. He reportedly abused him and called him 'Angrez ki aulaad' (son of a britisher).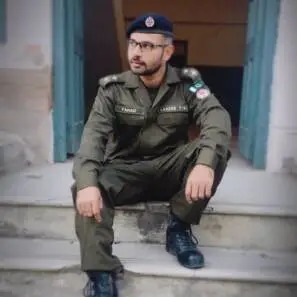 Virk said he belongs to a respectable, educated family and that his father was a schoolteacher. Moreover, since March this year, he has been working on the web pages of the CCPO. As well as other senior officers of the Lahore police. Whatever one can see on these pages today, he said, is because of his efforts that have been appreciated by his seniors in the past.
In addition to this, he said he quit because his personal dignity was severely attacked. "I was asked to get out of the meeting, which I had to do, but later wrote out my resignation to the senior superintendent of police (SSP), Lahore."
Virk told The Express Tribune, "I could not tolerate him abusing my father that was too much for me."
Complaint filed against the CCPO
Meanwhile, fed up with the behavior of Sheikh, two police officials — training assistant sub-inspector (T-ASI) and a head constable complained to IGP Inam Ghani about the CCPO's behavior.
In addition to this, a reader of the DSP, Baghbanpura Circle, Lahore, has written a three-page letter to the Inspector General Police (IGP) Punjab. The purpose is to order an impartial inquiry into the registration of a case against him and another police officer on the orders of the CCPO.
He requested that the inquiry should not be conducted by any subordinate of the CCPO.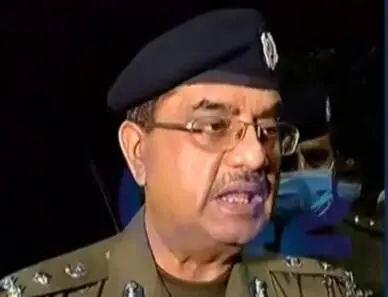 It is to be noted that the Lahore CCPO faced heavy criticism for his remarks earlier this month on live television. He blamed the Lahore gang-rape victim for being out alone late at night with her children.
Instead of taking law enforcement's failure to protect her, Sheikh blamed the victim. His comments raised a public uproar as the nation called for his ouster. He later apologized amid a strong public reaction. However, there seems to be no change in his unbecoming conduct.
What do you think of this story? Let us know in the comments section below.