A prominent Pakistani bank posted film and movie dialogues on their social media. Netizens can't stop making funny memes about their mistake which has us all laughing our lungs out!
The bank received a lot of feedback from online users. Either an intern took charge, or their social media team made a mistake. What is wrong with JS Bank? It was a common question and comment posted on their social media accounts. Internet users responded to the posts with humorous comments which spread like wildfire.
As soon as the bank posted the random content, netizens responded by turning their social media accounts in to a meme-fest. Soon enough, the bank realized their mistake and deleted all the random content. By that time, netizens had already taken screenshots as proof.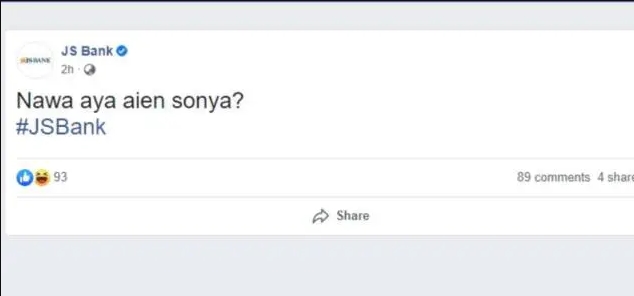 This dialogue from a famous Punjabi film got hilarious replies. Some claimed that the bank will be offering its services in the Punjabi language.

While others made amusing memes on it.

Similarly, the bank posted another random post.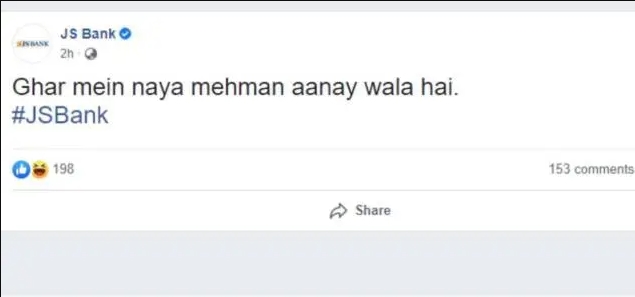 Later, netizens responded with funny memes in its response.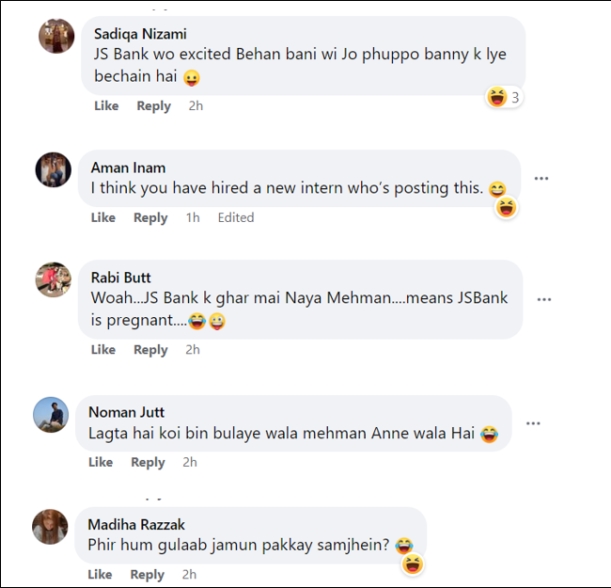 A Pakistani drama dialogue was also seen posted by the JS Bank's social media accounts. Weird isn't it?

As expected, it got funny responses from the social media users.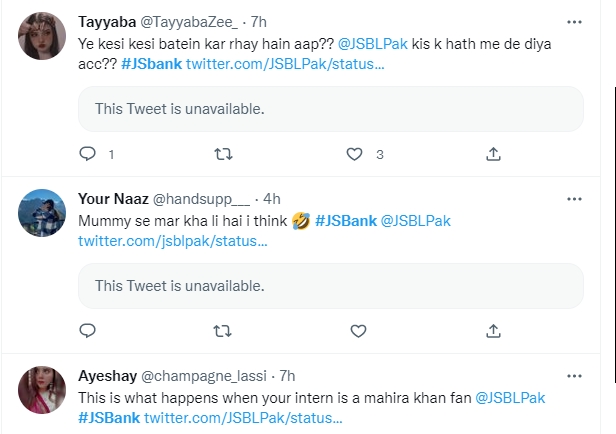 Even though the content has been deleted, netizens have resorted to memes pages sharing the old screen shots and making their guesses on what went wrong. The flood of conflicting reactions has left everyone puzzled.
Despite their reasons, JS Bank managed to make our week worthwhile turning their social media into a meme-fest. With no official word on the bank' social media, we suppose the mystery remains.
The buzz has been carried on throughout the weekend despite political uncertainties and we are loving the dose of entertainment with light hearted and humorous meme. Oh yes, we did save the screenshots! I mean, how could we miss out?