Pakistan's mega Kohsar Sports Festival is soon to be inaugurated to boost tourism in Murree. The three-day event is scheduled from June 13-15th.

This Year, Kohsar Sports Festival is being hosted by the Government of Pakistan in collaboration with the Sports Board Punjab (SBP) and with the sponsorship of the WBM Group of Companies. WBM is a company proving online shopping in Pakistan. The festival is all set to be one of the biggest sports festivals in Pakistan with the major goal of promoting tourism around the country. The event is set to take place from June 13th to June 15th. It will be the officially presented hub of live sports and various entertainment segments. This three-day event will see athletes from all over Pakistan competing in various types of sports. The event is expected to be a thrilling experience for spectators, with participants set to compete in Table Tennis, Mini Marathon, Cycling, Volleyball, Football, Tug of War, Para Archery, and Skating. The Kohsar Sports Festival is a great opportunity for athletes and fans alike to get together and celebrate Pakistani sporting success.
"This year, Kohsar Festival will be a perfect time to visit Pakistan and enjoy the best of both tourism and sports", says Asadullah Faiz, Secretary of Sports & Youth Affairs Punjab.
Besides sports, this event also aims to promote tourism in Murree. Recalling the past tragic snowstorm accident earlier this year, the tourism industry in Murree was at stake, particularly in the peak season. In response to that, this Kohsar festival will be a symbol of harmony and trust for the people and better management skills of the authority.
WBM Sponsors Kohsar Festival 2022 To Promote Sports & Tourism. 
WBM Group of Companies, a globally recognized corporation, is proud to be sponsoring this year's Kohsar Festival and believes that it will play an important role in promoting the development of sports and tourism. WBM is passionately committed to boosting the overall tourism experience in Pakistan. The Kohsar Festival is a perfect opportunity to showcase these values.
WBM has been successful in placing its mark everywhere around the globe. It presented Pakistan's native Himalayan Pink Salt to the world and since then, the sky was the limit. The company expanded its business chain in almost all business sectors, keeping the motive alive to possibly include Himalayan Pink Salt in each segment. WBM has a strong commitment to providing quality products and services to its customers. This is evident from its continuous innovation and expansion plans. Despite the challenges, WBM has always remained focused on its goals and objectives. The company's philosophy of 'Quality Is Our Passion With A 100% Money-Back Guarantee' has always been at the forefront of its operations.
WBM owns more than 13+ manufacturing units and 100 brands around the globe, including WBM Care, Himalayan Chef (Grocery Shopping in Pakistan), WBM Smart, Natural Solution, WBM Foundation, Retail Solution, and so on. The products are made natural or organic keeping the promise of quality and exception intact.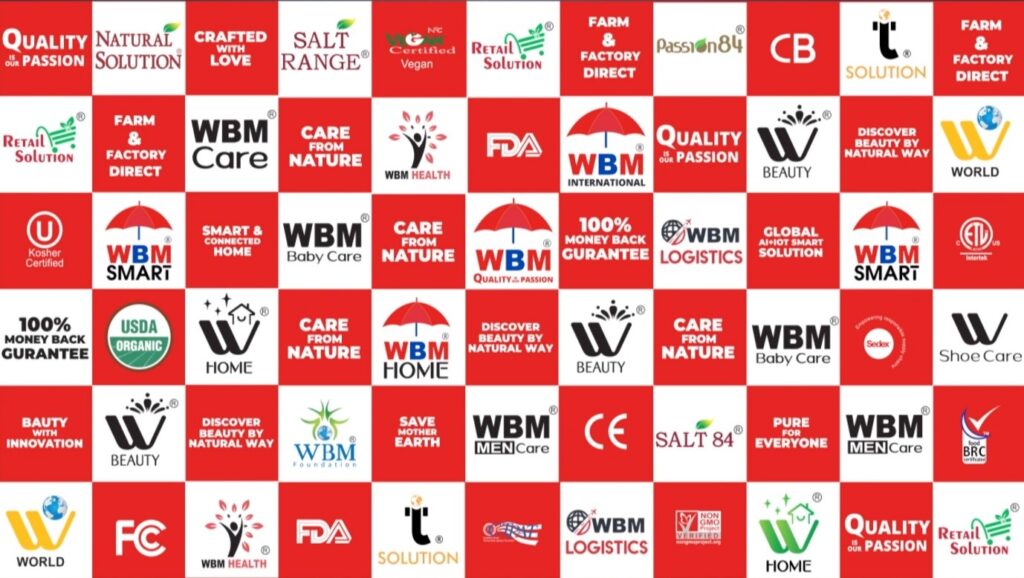 Kohsar Festival 2022: What To Expect This Year?
Kohsar Festival Set To Leave Its Mark Forever! The event will begin with a Sufi Night at Amphy Theater Bansra Gali, the night before the inaugural day. On June 13th, the event will inaugurate with a grand ceremony at Mall Road Nighat Park in Murree. The festival will feature eight sports segments. This is the first time that such a large-scale sporting event is being held in Murree and it is expected to attract athletes and sports enthusiasts from all over the country. The organizers have made all the necessary arrangements for the successful conduct of the festival and are looking forward to welcoming participants from all over Pakistan.
Sports Events To Look Forward To in Kohsar Festival
Table Tennis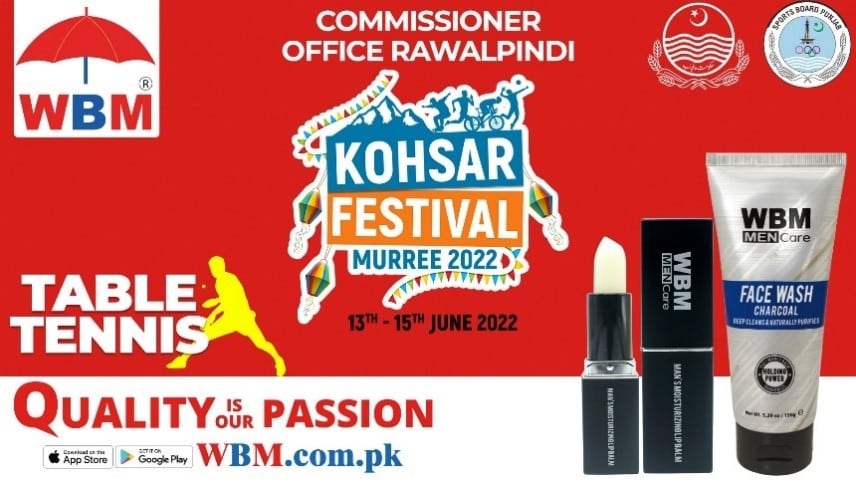 This year's festival will be made even more special by the addition of a table tennis tournament.  It will be a huge hit with both locals and visitors. The event will be held all three days of the event at GGHS Rawat.
Skating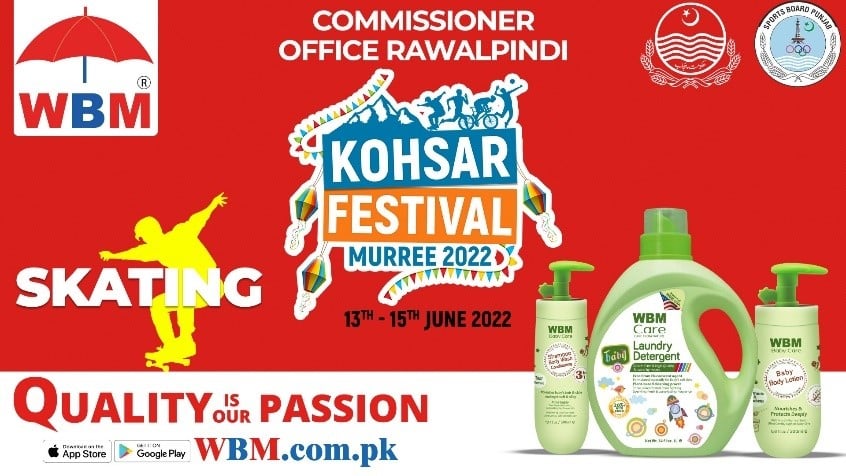 The other sport to be witnessed is skating which will be enthralling for people of all age groups. Skaters will perform intricate maneuvers on the site on the last day of the event.
Mini-Marathon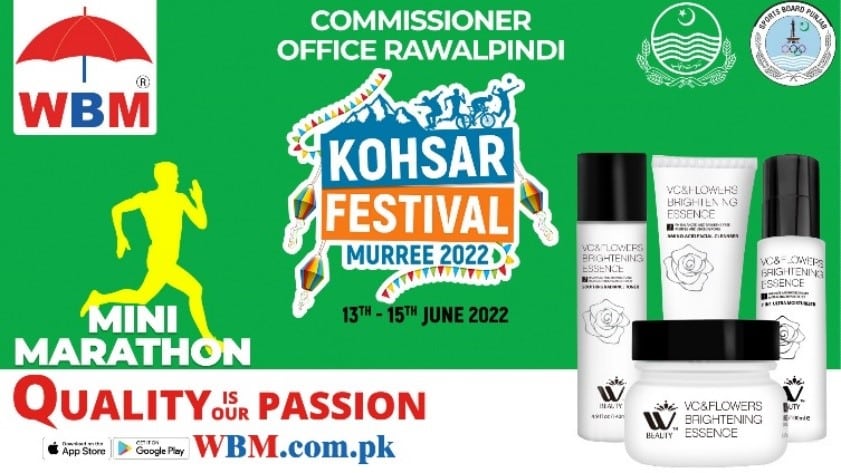 A Mini-Marathon race will be held on the 2nd day of the Kohsar Festival, June 14th. The race is set to start at 9:30 AM to onwards from Lower Topa to Bhurban. Participants will be taking part from all over the country.
Volleyball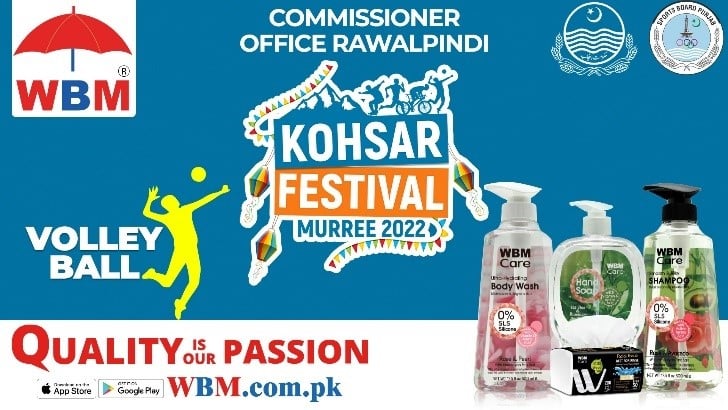 The other sport that will be featured is volleyball. The competition will be held between the locals and the teams from all over Pakistan. The volleyball competition will be held on the 14th of June at 4:00 PM.
Cycling Race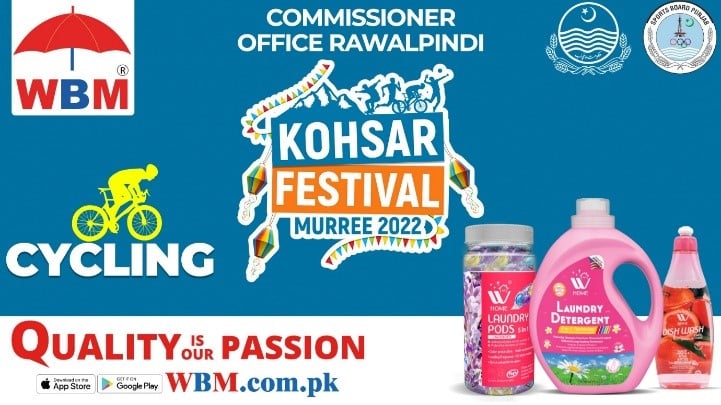 Participants will be taking part in the cycling race from all over the country. The competition will be held on the 2nd day of the Kohsar Festival, June 14th. The race is set to start at 9:30 AM to onwards from Lower Topa to Bhurban.
| | | | | |
| --- | --- | --- | --- | --- |
| SR # | NAME OF EVENT | DATE | VENUE | TIME SCHEDULE |
| 1 | Sufi Night | 12th | Amphy theater Bansra Gali | 08:00 PM |
| 2 | Table Tennis | 13th to 15th | GGHS Rawat | 10:00 AM to onwards |
| 3 | Grand opening ceremony | 13th | Mall Road Nighat Park | 09:00 PM |
| 4 | Mini-Marathon | 14th | Lower Topa to Bhurban cricket ground | 09:30 AM |
| 5 | Cycling | 14th | Lower Topa to Bhurban cricket ground | 09:30 AM |
| 6 | Volleyball | 14th | Bhurban Cricket Ground | 04:00 PM |
| 7 | Football | 14th | Ghryal Football Ground | 03:00 PM |
| 8 | Tug of war | 14th | Bhurban Cricket Ground | 01:00 PM |
| 9 | Closing ceremony | 15th | Mall Road Nighat Park | 05:00 PM |
| 10 | Para Archery | 15th | Bhurban Cricket Ground | 11:00 PM |
Event Media Coverage, World Famous Tiktokers & Facilities For Public
This year's Kohsar Festival promises to be one for the ages, with a lineup of world-famous talent and an unforgettable setting around. The festival is sure to leave its mark on those who attend, and we can't wait to see what surprises it has in store. Notable world-famous tiktokers will be in attendance to add star power to the event. More than 25 news channels will be present there to cover the entire event.
The Kohsar Festival is a much-anticipated event that celebrates the best of Pakistan's culture and sports. This year, the festival is set to be even more special as the management has made sure to facilitate people in all aspects. During these three days, there will be a variety of activities and performances that showcase Pakistan's true values. WBM is sponsoring the sightseeing busses to transport the public to and from the event grounds in Islamabad and Murree. This festival is not to be missed this year. With its top-notch facilities and promises of higher-end authorities, the Kohsar festival will surely be a hit this year. So, if you're looking for a fun and festive way to spend your time, be sure to reach Murree this weekend!