The Chinese-built aircraft are referred to by the Pakistani Air Force as "Dragon from the East,". Participating in this trade to maintain "security balance " is the primary motive of government of Pakistan.
The world recognises the J-10C as the most capable single-engine fighter. With Pakistan establishing its first unit in February 2022 and China reportedly fielding over 200, the fighter industry is manufacturing on a wider scale.
The previous batch of fighter jets was officially inducted in a ceremony at PAF Base Minhas Kamra in Punjab. This batch consisted of the J-10C batch six jets with serial numbers 22-101 to 22-106. Pakistani Prime Minister Imran Khan attended the ceremony. At the event, Khan said;
"It is a big addition to our defense system. I am thankful to China on behalf of our nation for providing these jets in a record time of eight months."
In a statement Pakistan's Ministry of Information and Broadcasting said: "Induction of J-10C aircraft has further strengthened PAF as a formidable and potent force well capable of defending the aerial frontiers of our beloved country."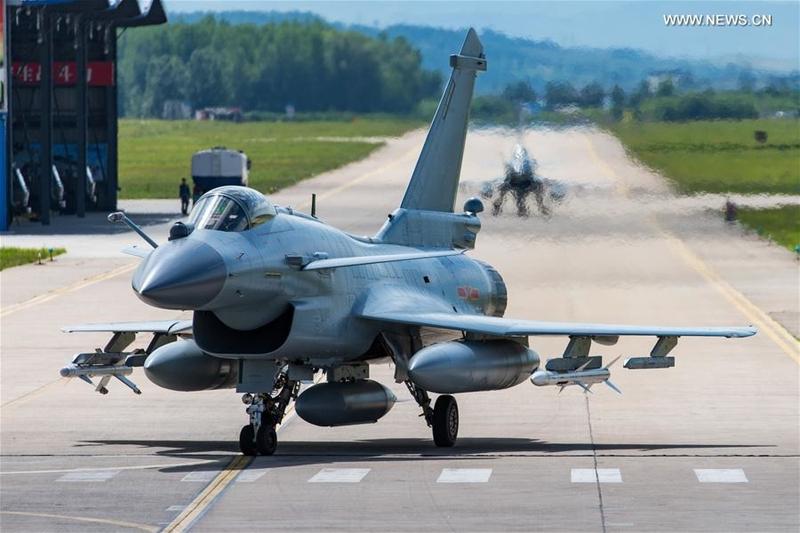 The New Camouflage:
A news report called the J-10C "semi-stealth" and said they will sport "tactical camouflage patterns resembling those used by Mirage-5PA." "The most recent J-10Cs, according to specifics, have sky-blue undersides and a green-grey camouflage pattern. Similar in color, Mirage 5PAs have been employed in low-level maritime strike operations." the report said. It means that the new J-10C utilizes low-level maritime strike roles.
The J-10Cs will have a role like the Maritime Strike variant of India's Jaguar deep-penetration strike aircraft (DPSA).
It sports advanced avionics
a Missile Approach Warning System (MAWS)
Radar Warning Receiver (RWR)
a Laser Warning Detector (LWD).
Infrared Search and Track (IRST)
Active Electronically Scanned Array (AESA) radar.