This is to put the General Public on Notice that "QISTBAZAAR PRIVATE LIMITED" (QistBazaar) is licensed by Securities and Exchange Commission of Pakistan (SECP) as a Non-Banking Financial Institution (NBFI). Presently, QistBazaar does not have any mobile application (App) on the Google Play Store and/or Apple (iOS) Store. QistBazaar conducts its business only through its website at www.qistbazaar.pk.
It has come to the attention of QistBazaar's management that a mobile application (App) namely "MoneyBox" is WRONGLY using the name of our company to FALSELY associate it with QistBazaar.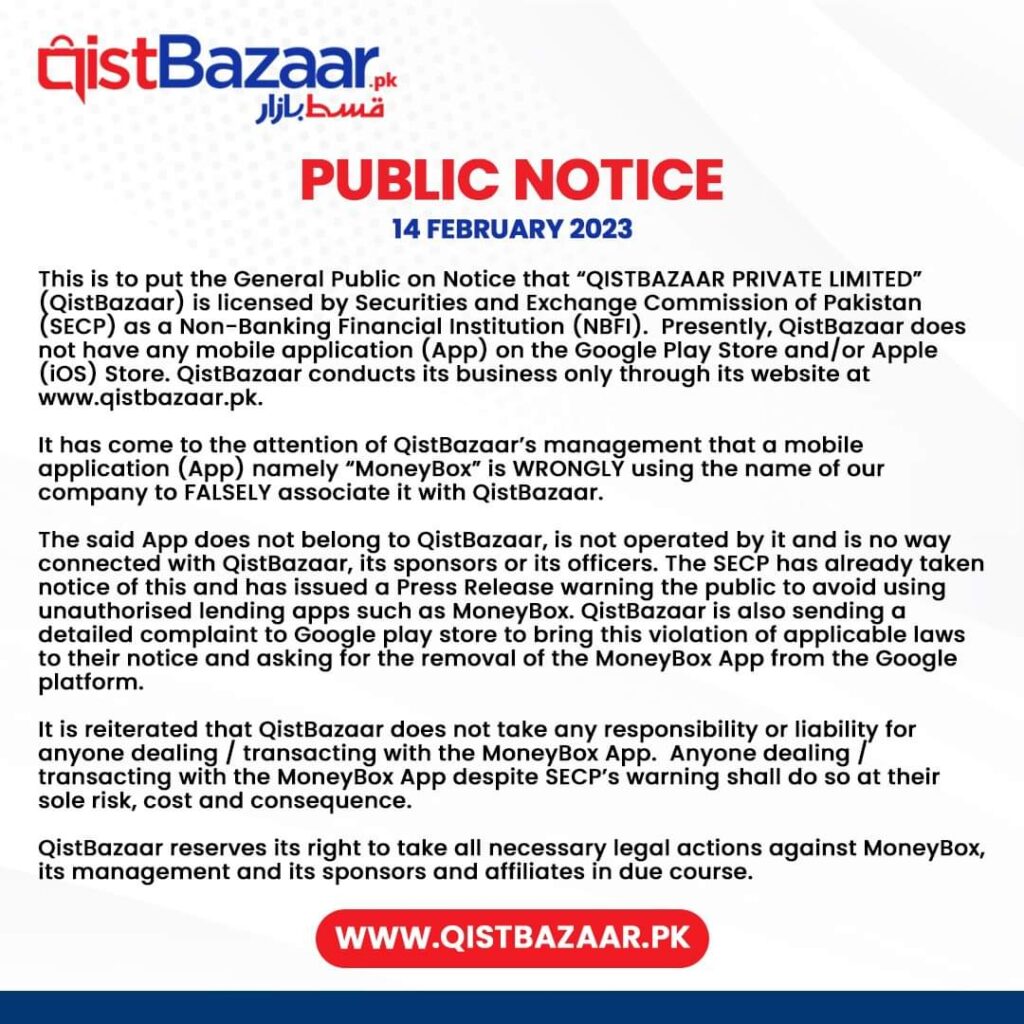 The said App does not belong to QistBazaar, is not operated by it and is no way connected with QistBazaar, its sponsors or its officers. The SECP has already taken notice of this and has issued a Press Release warning the public to avoid using unauthorised lending apps such as MoneyBox. QistBazaar is also sending a detailed complaint to Google play store to bring this violation of applicable laws to their notice and asking for the removal of the MoneyBox App from the Google platform.
It is reiterated that QistBazaar does not take any responsibility or liability for anyone dealing / transacting with the MoneyBox App. Anyone dealing / transacting with the MoneyBox App despite SECP's warning shall do so at their sole risk, cost and consequence.
QistBazaar reserves its right to take all necessary legal actions against MoneyBox, its management and its sponsors and affiliates in due course.