Adnan Siddiqui, the legendary actor of Pakistani showbiz is currently roaming around Turkey. The famous start is there for a shoot. Recently, the legendary actor paid a visit to the tomb of popular warrior Ertugrul Ghazi.
The actor shared his thoughts and a picture of his visit to Ertugurl's tomb on Instagram. On Instagram, the actor wrote, "One must be marooned on an island to not know about Ertugrul Ghazi now that he's moved out of boring history books to the legendary Turkish series Ertugrul Ghazi."
He continued, "So much is the frenzied fan following in Pakistan that the period drama captures most of the conversations these days. So here I was, at the tomb of the great Ertuğrul in Söğüt who can be loosely attributed as the founder of the Ottoman Empire going by historical events."
'Ertugrul, the chieftain of Kayi tribe'
Talking about the history, the actor Adnan Siddiqui said, "Ertugrul, the chieftain of Kayi tribe, the man who championed the cause of Islam, wished for a prosperous and safe state for Muslims and non-Muslims alike and whose regime was based on the tenets of justice and fair play."
Talking about the tomb he said, "Multiple thoughts crisscrossed my mind as I took in the beauty and the simplicity of the mausoleum. I had expected a grand monument to celebrate the great Ertugrul, a man of commanding authority, and a greater legacy. And here was a tomb that spoke volumes of the chief's life but didn't need to rely on grandiosity. Humbled."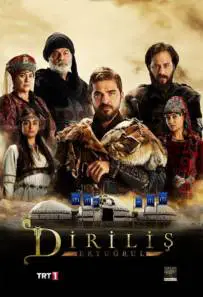 Besides, last week Adnan met one of the creators of the famous Turkish series, Dirilis Ertugrul. The actor, in a video that went viral on social media, shared that he was Istanbul. He claimed that he was with the maker of the popular Turkish series.
Meanwhile, he said, "Right now, I'm with Qadir Sahab, and he is the man who created Ertuğrul; his company created it." He then said, "InshaAllah you will be having some good news…"
Dirilis Ertugrul has become quite popular since PM Imran Khan ordered PTV to showcase the series.
What do you think of the story? Please, let us know in the comments section below!