The opposition parties on Sunday upped their fight againts the PTI-led federal government. They demanded immediate resignation of Prime Minister Imran Khan. The APC also announced an alliance, the Pakistan Democratic Movement (PDM), that will begin a country-wide protest against the government.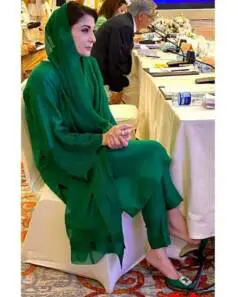 However, a majority of the Pakistanis are not talking about the APC but Maryam Nawaz's attire and shoes at the meeting. Why? You will find out!
Pakistanis on social media platforms grilled her for trying to represent some 'poor citizens' while wearing a pair of expensive designer shoes.
Wearing all green, Maryam Nawaz's wore designer shoes worth almost Rs2 Lakh at the APC. Her pair of Manolo Blahnik Green satin almond toe mules featuring a square crystal buckle and a stiletto mid heel that she picked to wear triggered remarks from Pakistanis across online platforms.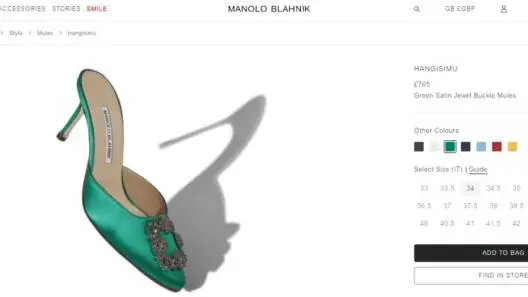 Here's how Pakistanis are reacting after knowing her designer shoes price!
Pakistanis just freak out over how her Manolo Blahnik Green satin almond toe mule cost when converted from dollars to Pakistani rupee. Here's how they reacted later!
Maryam Nawaz ke Jooti ke qeemat meri university ke 4 salon ke fee sy zyada hai🙄 pic.twitter.com/bFlSxvVXTa

— Zeeshan Ali Shah (@Zeeshan44943442) September 21, 2020
Maryam Nawaz 's shoes cost 226,590 Rs pic.twitter.com/kkj8OXbBAY

— Biyaa ⚕️ (@Biiiyaa) September 20, 2020
Maryam Nawaz 's shoes cost 226,590 Rs pic.twitter.com/kkj8OXbBAY

— Biyaa ⚕️ (@Biiiyaa) September 20, 2020
Not surprised Maryam Nawaz was wearing expensive shoes; she's filthy rich, duh. What I want to know is how did people figure out what shoes she was actually wearing? Is there some kind of a shoe recognition app?

— Nida Kirmani (@NidaKirmani) September 21, 2020
Maryam is always wearing expensive international designer brands. Buying and wearing high-end brands do not seem to be a huge deal for her.
Maryam is a big fan of brands like Chanel, Gucci, and YSL which are not our everyday go-to brands. Well, she can afford them (fake coughs, you know why!).
Previously, a guy had stunned Pakistanis all by noticing Maryam's shoes only in some pictures. Many PML-N leaders and workers also think Maryam is like Ertugrul.
Dear, Maryam. If only you can think about commons people or PML-N workers and supporters only, who live below the poverty line, they will be thankful. Just don't talk about the problems of Pakistanis when you cannot feel for them.
What do you think of the story? Please, let us know in the comments section below!