Karachi is one of the largest cities in Pakistan. Primarily, the city is home to 14.91 million as per the census of 2017. Besides, people of multiple ethnicities reside in the city of lights. However, not only several ethnicities but confusing gender roles also exist in the city. Recently, a girl Beenish, disguised as a man, got indicted for stealing motorcycles.
Although many girls ride bikes in Karachi, hardly anyone is associated with stealing them. Beenish alias Kattu, who is also a boxer, is charged with stealing a motorbike. Reportedly, the girl is a resident of Lyari.
On Tuesday, the police arrested the accused from a bus stop on Mauripur Road.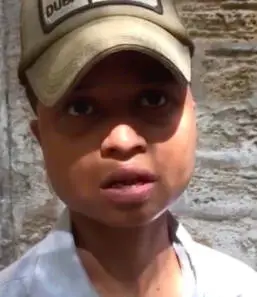 According to the police, the 18-year-old is involved in bike stealing. Besides, two of her accomplices, 14-year-old Chohto and 20-year-old Basit alias Dadda are still at large.
'Boxer Girl' is giving confusing statements
While recently talking to a private news channel, the girl denied all the allegations against her.
"I did not lift any bike but someone had given me a stolen bike," she told the reporter. Furthermore, Beenish added, she was arrested because the police seized the snatched bike from her possession.
Earlier, Beenish spoke to another news channel and admitted that she had stolen the bike. "I haven't done any robbery before. It was the first and last one."
Meanwhile, the police alleged that a three-member gang was accustomed to snatch or steal motorbikes of new models. They were also looking for the traders to whom the thieves sold those motorbikes.
The women police took custody of the girl. The police presented Beenish before the court of Judicial Magistrate West. The investigation officer (IO) in his statement presented before the magistrate said Beenish was affiliated with a gang associated with stealing and snatching motorcycles in the city.
Crimes are soaring in the city of lights; hopefully, the law and order authorities will curb the growing menace. Earlier, the police arrested a 9-year-old boy from the Defence area of Karachi for stealing a car.
What do you think of the story? Please, let us know in the comments section below!