Incidences of child abuse and sexual assault of women now emerge on daily basis in Pakistan. Yet another heinous incident came to light today. The police claim to have arrested an elderly man in Rawalpindi for allegedly luring girls minor girls for a ride in his rickshaw and subjecting them to sexual assault.
According to the reports, this aged man physically abused a minor, a 7-year-old girl in Afshan Colony in Rawalpindi. Reportedly, the residents of that area caught the offender red-handed. Upon catching him in the heinous act of abusing the poor girl, the residents beat him black and blue.
Later, they called the police and informed them about what they just witnessed. As soon as the police reached the site, the residents handed over the accused to them. Moreover, the police took notice of the incident and arrested the accused.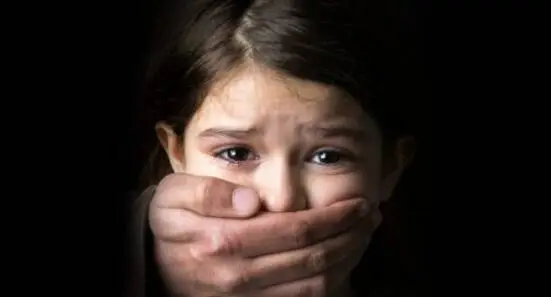 In addition to this, the accused has been identified as Abid Hussain. He has been charged with luring a minor and attempted sexual conduct with them. Moreover, the police took him into custody and shifted him to the police station. Confirming the arrest of the accused, the police assured further legal action to be taken against him.
As per the sources, the case was registered at the request of the father of the victim girls. SHO Imran Abbas along with the team took immediate action and arrested accused Abid Hussain.
ریس کورس پولیس کی کارروائی، کمسن بچیوں سے نازیبا حرکات اور زیادتی کی کوشش کرنے والا درندہ ایک گھنٹے میں گرفتار۔

متاثرہ بچیوں کے والد کی درخواست پر مقدمہ درج، ایس ایچ او تھانہ ریس کورس عمران عباس نے ٹیم کے ہمراہ فوری کاروائی کرتے ہوئے ملزم عابد حسین کو گرفتار کرلیا۔ pic.twitter.com/hiZeCususO

— Rawalpindi Police (@RwpPolice) October 7, 2020
Rampant child abuse cases in Pakistan
It is to be noted that Section 346-A of the Pakistan Penal Code calls for the death penalty for the abduction of children under-14, which leads to his/her murder or rape.
The bill was named after and approved on the second death anniversary of an eight-year-old girl, Zainab from Kasur. She was a victim of sexual abuse. The poor girl was raped and found dead in the heap of trash in Kasur on January 9. 2018.
Another child abuse case came forward today. The police arrested a man for allegedly attempting to rape a 12-year-old girl and later, trying to throw her off a building in the Clifton area of the metropolis. Reportedly, four men were involved in the atrocious crime, but three managed to flee.
Every day a child or a woman becomes a victim to the unspeakable crime. Reportedly, the actual cases are much higher than the ones found from a few reports.
What do you think of this story? Let us know in the comments section below.